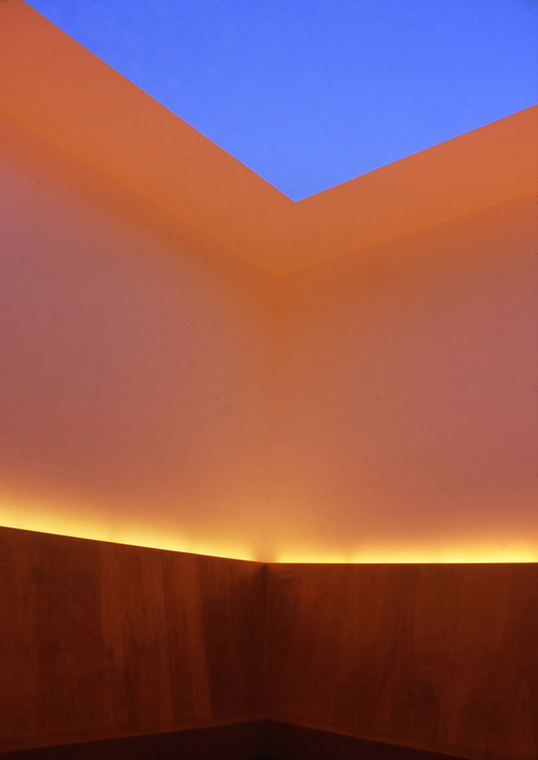 "Meeting"
1986
Photo by Michael Moran
Courtesy P.S.1 Contemporary Art Center
Meeting
is a site-specific installation has been at MoMA PS1 since the fall of 1986. It was initially part of a series commissioned by Alanna Heiss focusing on light and perception.
Meeting
is composed of a square room with a rectangular opening cut directly into the ceiling. Carefully calculated artificial lights produce an orange glow on the white walls of the room, permitting the viewer to appreciate the intensity of the sky's color.
As Turrell described it: "There's this four-square seating that's inside, seating toward each other, having a space that created some silence, allowing something to develop slowly over time, particularly at sunset. Also, this Meeting has to do with the meeting of space that you're in with the meeting of the space of the sky." Meeting is one of Turrell's series of "skyspaces," all involving enclosed spaces with rectangular or rounded holes cut into the ceiling exposing the open sky.
Meeting opens to the public approximately one hour before sunset, weather permitting.
http://www.youtube.com/watch?v=2m08kGQEBZ4
http://ps1.org/exhibitions/view/170