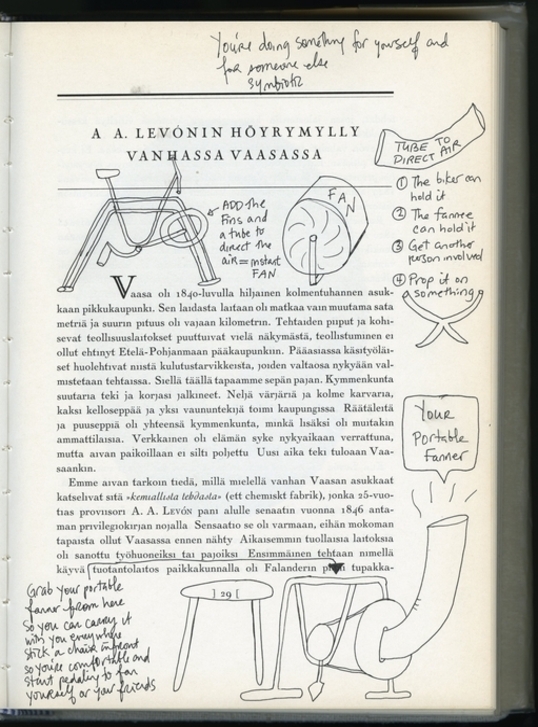 This illustrates the device of how the fanner can bike to fan the fannee.

It can be stationary and portable!
Just think- what needs to be cooled down or blown away?

The idea of a built in fan is already made so a directional device to guide the wind is all that is needed. Below is an example from a stationary bike. Also, the stationary rowing machine has a built in air/fan assisted to help cool down while working out.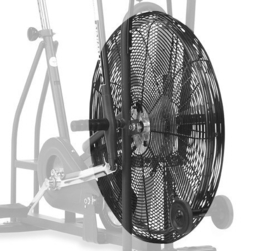 .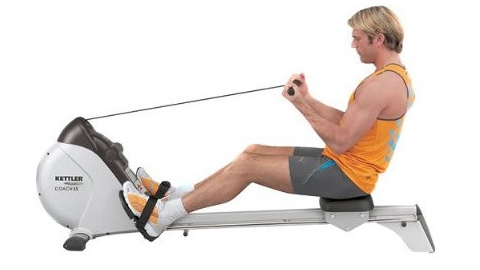 Some helpful links to on the market innovations: